Throughout the pandemic we continued providing our full range of services and we intend to keep doing this. Our offices have reopened to staff, but anyone who knows our building will know it is impossible for us to hold client meetings and remain socially distanced. Therefore, at the moment, we prefer to hold meetings over Zoom etc. You can contact us on our normal phone number (01784 439199) and at our usual email addresses (info @ howardonline.com).
---
Howard and Company, Chartered Certified Accountants, Egham
Accountants Egham
Egham accountants, Howard and Company are Chartered Certified Accountants based in Egham High Street in Surrey. We provide a friendly, efficient accountancy, tax and payroll service offering practical advice and assistance to businesses and their owners, helping their businesses to run as effectively as possible and comply with the law. Formed by combining the experience and talents of two local firms, we promote and support businesses in Egham and its locality through our membership of the Egham Chamber of Commerce.

Accountants Egham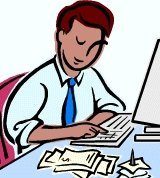 We believe all people are different, with differing talents, abilities and needs. The same can be said of clients, some want assistance with accounting, some with tax, others with business decision making. So in discussion with our clients we tailor our service to their individual requirements. If you want to be sure your accountant will provide exactly what you want, then please contact us and we will be happy to discuss your requirements.
Accountants Egham
Our clients range from individuals needing assistance with completing their tax returns, to small businesses looking for a full blown accountant's service, to UK subsidiaries of large multi-national companies. Between them they have a huge diversity of talent. Many of our clients are local to the Egham area, some are elsewhere in the UK, and some are in other countries. Amongst them we have architects and artists representing the 'A's to yacht salesmen representing the other end of the alphabet.
Accountants Egham
Please browse through this website where you can find information on a variety of accounting and taxation matters. As Chartered Certified Accountants we can provide a wide variety of services, and a brief summary of some of these can be found on the Our Services page. Business related links, with an emphasis on those related to accountants, can be found on the Useful Links page. The Topical Issues page is updated regularly as tax, business and accountants issues arise and situations change, and the News Page is updated continually.
Accountants Egham
Our offices in Egham High Street have plenty of parking close by. Egham is on the borders of Surrey and Middlesex, just across the River Thames from Staines. We are close to the M25 (junction 13), M3 and M4 motorways, and only a short drive from London's Heathrow Airport. Egham station is only 35 minutes by train from Central London, and a few minutes walk from our offices. Please click here to see a map of Egham showing the location of our office which is a few yards from Egham Post Office.
Accountants Egham
Cookies: This website does not use cookies. No personal data is collected by this website. Our Website Privacy Notice is available here.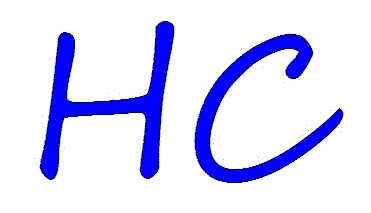 © Howard and Company Chartered Certified Accountants Egham
Howard and Company is the trading name of Howard and Company (Egham) Ltd, registered in England No. 9487557
Registered Office: 73a High Street, Egham, Surrey, TW20 9HE
Contact us by:

Telephone:
+44 (0)1784 439199
Fax:
+44(0)1784 436414

Email:
info@­howardonline­.com

Zoom video meetings:
by appointment

Post:
Howard and Company,
High Street,
Egham,
Surrey,
TW20 9HE
UK

or Click Here